INFOCOM, an initiative from the house of ABP was started in 2002 as a forum that would demonstrate India's quest to be the IT superpower, and has today turned into a forceful and dynamic event that sets the pace for development in the Information and Communication Technology (ICT) sector, bringing potential partners together and helping the industry connect with associates and customers. INFOCOM today is one of the largest congregations of ICT professionals, buyers-sellers, corporate leaders, academics, visionaries, and policymakers in India.
www.abp.in
Founded in 1922, the ABP Group is one of the foremost media conglomerates in India having 11 premier publications, three 24-hour national TV news channels, a leading book publishing business as well as various mobile and internet properties. ABP's portfolio covers a gamut of genres and encompasses premium brands like — Anandabazar Patrika, The Telegraph, Fortune India, Ebela, ABP News, ABP Ananda, ABP Majha and many more…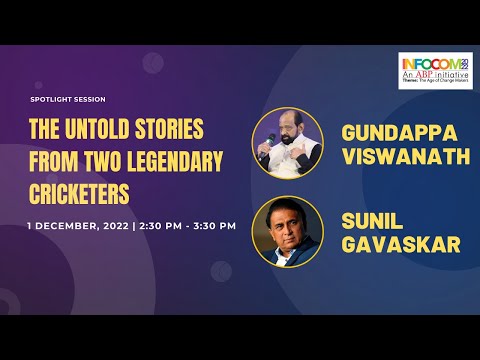 Q&A Session

Panel | New Waves of Attrition- Understanding The .....

Azeem Banatwalla | Stand-up Comedy.....

Workshop | Brand Building for Startups.....

Panel | Catch the Hacker.....

Panel | Win Customer as a Start Up Provider.....

Power Panel | Building a Successful Organization -.....

Raosaheb Kangane & Samit Roy | Opening Address .....

Nikesh Arora | Scaling & Transforming Organization.....

Ranganath Sadasiva | Fast Forward Digital Transfor.....

Amitabh Ray | The Age of Change Makers- Redefining.....

Fireside Chat | Building Loyalty with Experience.....

Devdutt Pattanaik | Surviving in the Middle of Two.....

Sunil Gupta | Run Digital Transformation at the Co.....

Firhad Hakim | Smart Cities, Bringing Fundamental .....

Kritika M | Startup Forum.....

Panel | Connecting Automation to Business Challeng.....

Diwakar Dayal | Cyber & The changing Face of Moder.....

Aroop Biswas | Reforms in Power Sector.....

Harjit Khanduja | Identifying Opportunity in a Res.....

Prasenjit Roy | Driving Beyond the Bottom Line.....

Sandeep Sengupta | The future of Cyber Crime, Priv.....

Gautam Ray | Fostering Employee Wellbeing and Avoi.....

S Radhakrishnan | Growth of Sector V.....

STPI Award Session

Leadership Keynote | The new Age Unicorns, What it.....

Power Panel | Eat Clean, Burn it Right-Mantra to H.....

Panel | Aligning the Organisation with Customer Ce.....

Fireside Chat | Building Leaders of Tomorrow.....

INAUGURATION OF THE CONFERENCE.....

Spotlight Session | Building of a Nation.....

Efficiency and Sustainability in Data Centre Desig.....

Panel | Driving Outcomes in the Global Knowledge E.....

Shailender Kumar | Advancing Digital Innovation fo.....

Kiran Karnik | Decisive Decade –India 2030.....

Himangshu Dubey | Cyber Intelligence: Driving NexG.....

Sunil Gavaskar & Gundappa Viswanath | The Untold S.....
View All
SPONSORS @ INFOCOM CALCUTTA 2022